Saint-Petersburg,
Generala Khruleva, 7
Moscow,
Bolshaya Cheremushkinskaya, 34
FAN SPORT - production of sport apparel and equipment, wholesale and retail

High quality products

Wide range of sport clothes

Minimum production times

Profitable prices

Own production

High technology materials

More than 5000 clients

Delivery in every region of Russia and CIS
Custom Tailoring of sportswear – wholesale and retail
We offer a large range of sportswear and clothes for football, basketball, volleyball, hockey, and other sports;
We produce souvenirs for sport clubs and their fans;
We can professionally print numbers, logos, surnames on clothes and souvenirs;
Our sewing factories are situated in Moscow, Kaluga and Smolensk regions;
Our staff consists of more than 100 high-class employees ;
Our clients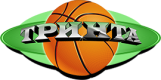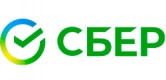 Feed back
Please, don't hesitate and write us if you have any questions concerning our products.
Fan Sport is a Russian manufacturer which produces wide range of sport products. The company was founded in 1998 and holds leading position on the Russian sport market. Our sport clothes are made of unique eco materials, have modern designs and superb quality which let sportsmen feel total comfort during competitions and trainings. We have highly developed production which corresponds to all modern international standards. That's why leading Russian teams and organizations order sport clothes in Fan Sport: hockey clubs Spartak and Khimik, BC Dynamo, Russian Football Union.
Every year we equip more than 5000 sport teams in Russia and CIS. Our main advantages are quality, price and client oriented approach. We help to develop ideas and make one of the best sport designs in Russia. Fan Sport has established long term local and international business partnerships adding visual passion to some of the biggest Russian and CIS sporting brands and clubs. Also we can professionally print numbers, names and player badges on different types of sport clothes. That's why Russian Football union chose us as a local manufacturer for our national team. Except these we produce souvenir products for fans and sport lovers.
If you want to know more information about Fan Sport, please visit
www.fan.ru